Abyss
29 Nov 2012 | poem
tags: perception, introspection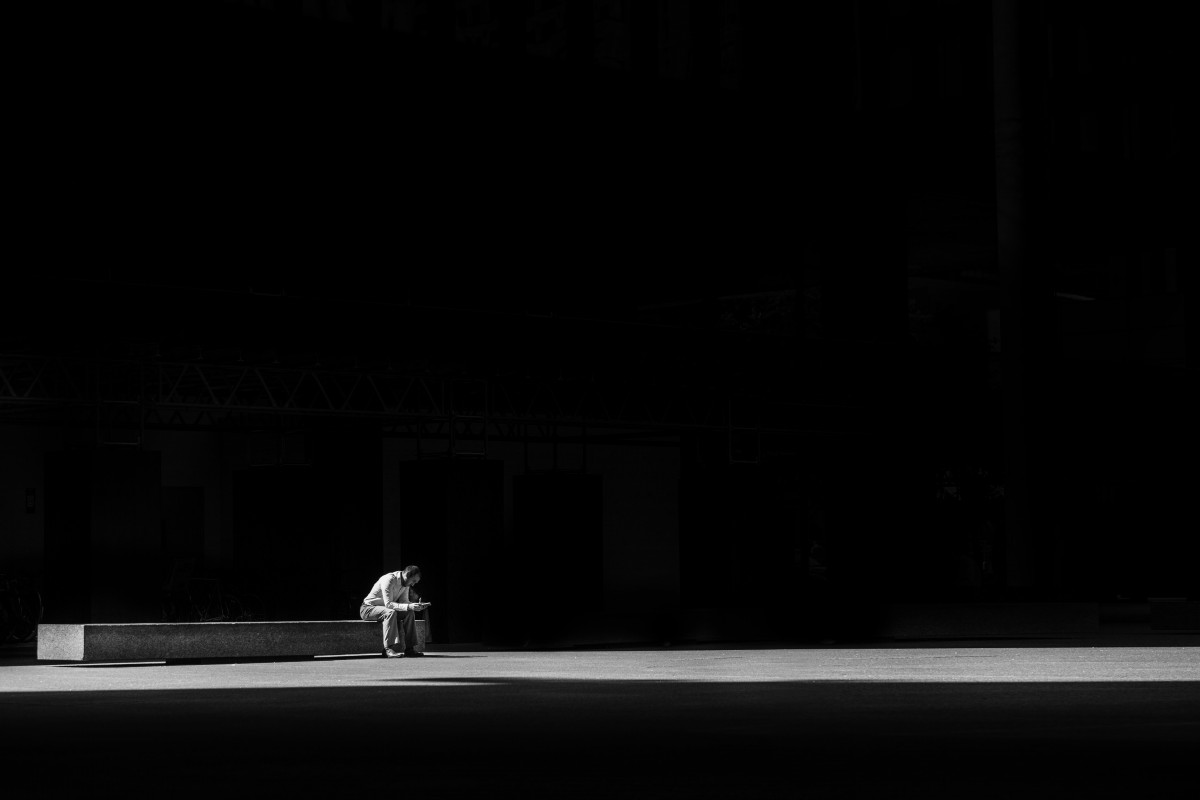 The perfect world for me is not the same as for those around me
I do not associate light with a source of warmth
It provides me no comfort
Light just allows for exposure
Maximize light. Maximize exposure.
Everything becomes clear. Vivid. Alive.

Too much. It blinds me and allows for nothing to be seen.
Not clearly at least.
I can make out shapes. Fuzzy lines.
Obstructed figures.
But I see nothing clearly.

I can only focus one pair at a time
This much light, means this much focus given to one.
So the other is left with nothing.
Blind.

And I hate this blind state.
No, to me warmth comes from the absence of light.
That is my source of comfort.
Minimize light. Minimize exposure. Comfortable.
Everything becomes clear.

Not too much. Actually a perfect amount of too little.
It takes only a few moments for my eyes to adjust.
I put no effort in and I can see.
So the other is left with everything.
And how clearly I can see.
Now this is comfort. This is warmth. This is wonderful.
A world without light, means a world with good vision.
Well for me at least.

So now I journey to find this world.
Where I can see clearly and find warmth.

I hope only that when I arrive
I can find a way to stop time.

And just sit there.